Join us for a truly spiritual experience with musical meditation, philosophical discussion on the Bhagavad-gita and a sumptuous vegetarian feast.
The Bhagavad-gita is an ancient text that describes how to transform one's work into yoga and provides disciplines that allow one to experience God in all things.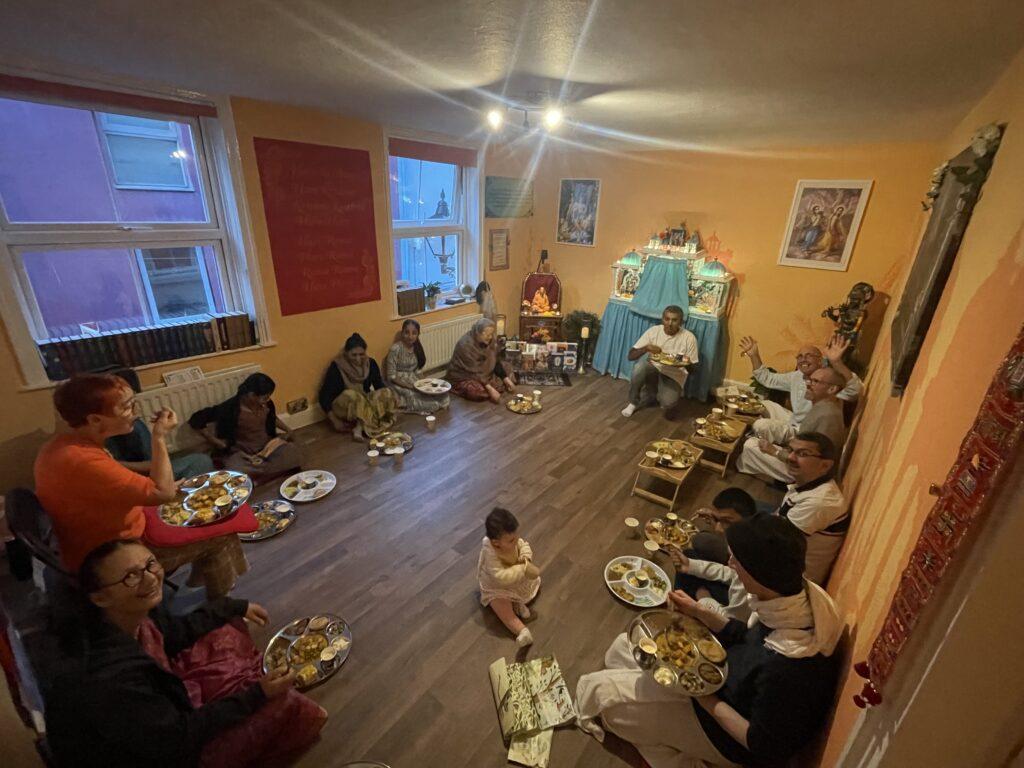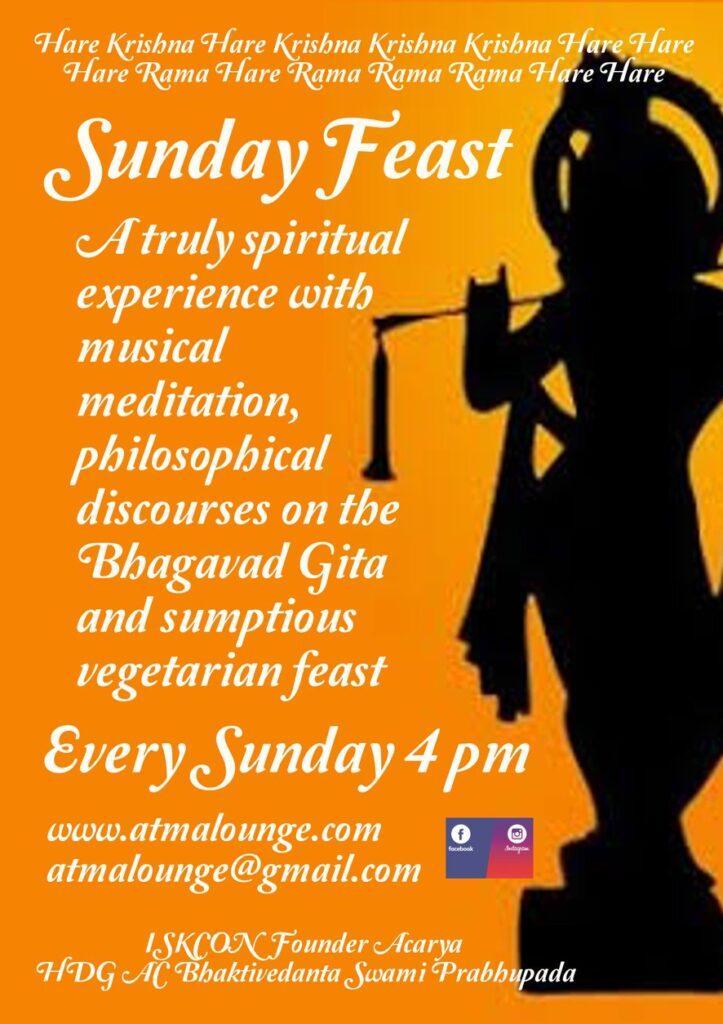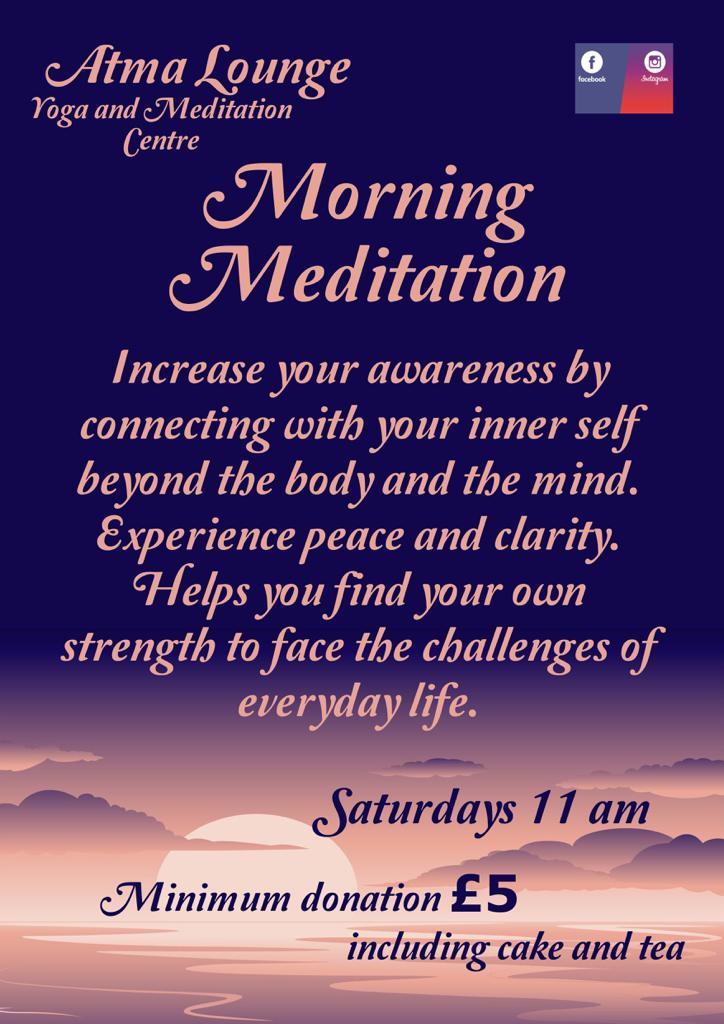 Weekly Saturday Meditation
Meditation calms the mind, improves attention, boosts productivity, and promotes joy, peace and happiness.
Our guided meditation sessions are provided by a trained meditation teacher.  Participants meditate in response to spoken guidance with relaxing music playing.
Whatever your aim is for meditation, guided meditations can help achieve specific goals.  For example, relieve anxiety and stress, self-healing, improve focus and productivity, and even better sleep.  It is a useful (and cheaper) alternative to target-specific conventional medicine.
A cup of Yogi tea and homemade cake is served after class.  Suggested donation £5. Please note we have a new start time: 11:00 – 12:00
Benefits Of Mantra Meditation
The sound incarnation of God in the form of the "Maha Mantra" is spreading throughout the world with its transcendental potency strong enough to revive the natural state of every human being.
HARE KRISHNA HARE KRISHNA KRISHNA KRISHNA HARE HARE
HARE RAMA HARE RAMA RAMA RAMA HARE HARE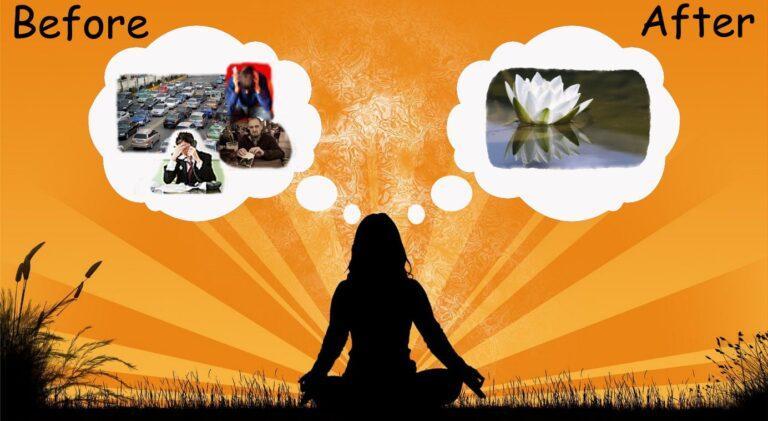 Explore a treasure trove of spiritual knowledge that opens the doors to a culture that can enrich our daily lives.
We are reading and discussing Srimad Bhagavatam and other literatures translated by Srila Prabhupada the Founder Acharya of our movement. His purports help us to understand the messages of these ancient texts. We are running a weekly beginners group on Thursday evenings and a daily intermediate group during the week.
- Srimad Bhagavatam
Wed - Sun; 08.30 - 09:30
(Intermediate)

- Srila Prabhupada's Book Club
Every Thursday - 18:00 - 19:00
(Beginner)

These reading programmes can be attended in person at Atma Lounge or on ZOOM.
ZOOM ID: 833 317 4116